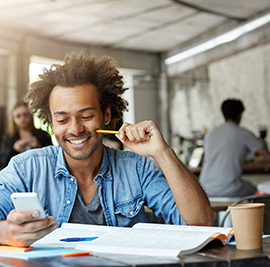 About Us
We are a company that was started by students, employ students and is powered by students. Literally powered by the ratings and reviews that people like you post up on our site. The experiences that you share and the insights you provide feed into our ever-growing community.
Whether you're an undergraduate or postgraduate, UK or international student, Hallbookers will give you all the information you'll need to help you find your perfect residence.
We've been in the accommodation business a longtime, listening to your issues, concerns, needs and wants. We understand that finding the right place to live is a major decision on your university journey. It will play a huge part in your social life and will likely have an impact on your studies and every aspect of your college years.
So apart from unrivaled listings and peer reviews, the site has constantly updated student guides, comprehensive FAQ, and our ever evolving blog, The Monitor, which has regular contributions from both UK and international students.
---